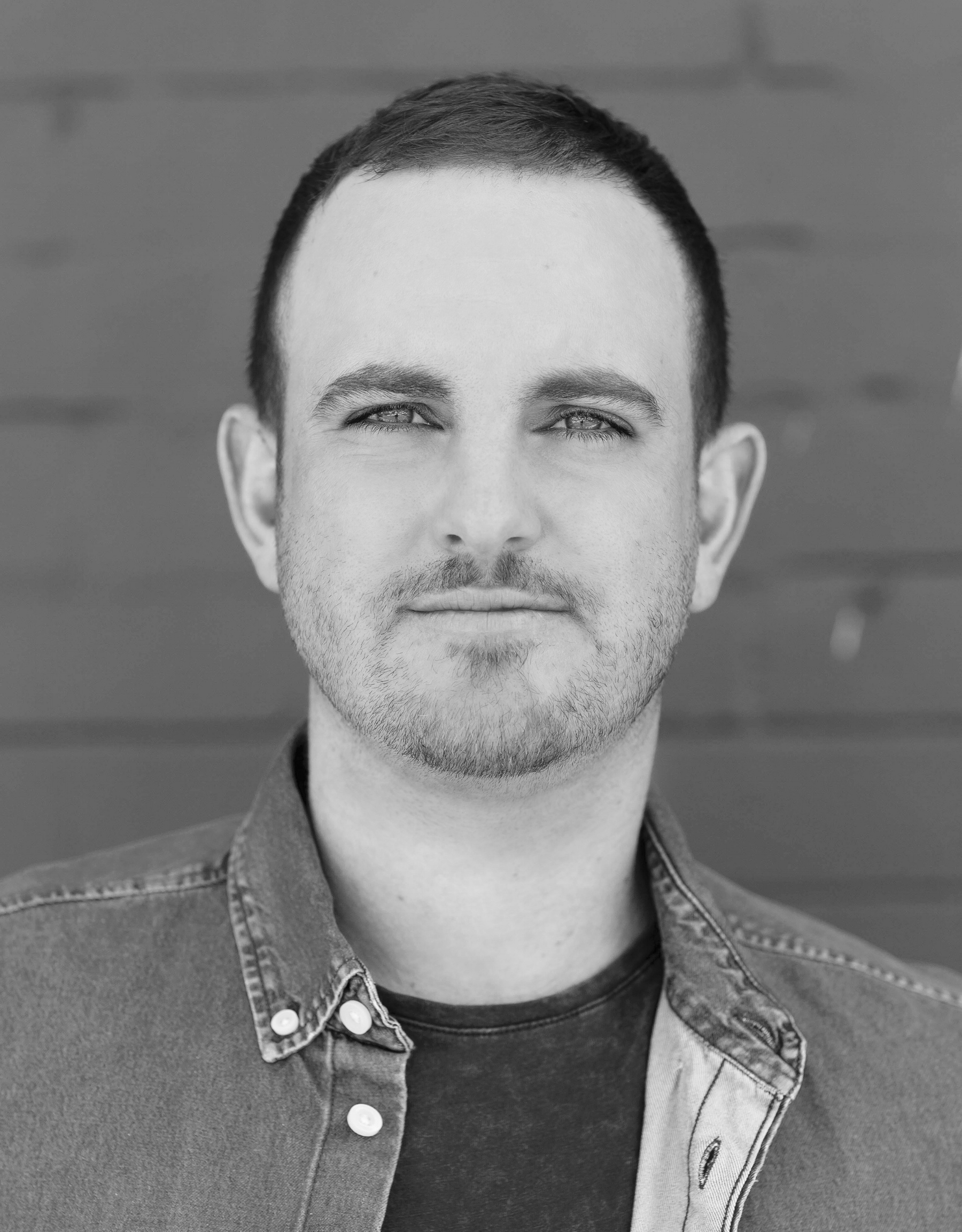 Jesse Rasmussen - Creative Director & Cast Member
Trained on the Gold Coast with Peta Norton and Robert Sturrock, Jesse has now a wide range of professional credits in live entertainment, commercial dance, corporate and within the film and television industry.
In 2009 Jesse was selected into the Top 20 finalists for Australia's So You Think You Can Dance and has since returned as a choreographer for the show.
Jesse has toured Australia playing the role of "Tip" in David Atkins' Hot Shoe Shuffle and also worked in Peter Jackson's film King Kong.
Jesse's musical theatre credits include: Oh What A Night, Grease and Wayne Scott Kermond's Candy Man. Jesse was cast in George Miller's Happy Feet and Happy Feet 2.
Jesse is also running two hip hop dance companies, J-TOWN and FlowCity - The Australian Dance Convention which has seen him work with Guy Sebastian, Natalie Bassingthwaite and Savion Glover. FlowCity is the largest Australian dance convention, bringing the best choreographers world wide to Australia.
Jesse choreographed and performed for Jessica Mauboy, travelling all over Australia and was a part of Channel 9s Hey Hey It's Saturday 2009 reunion show. Jesse and his brother Joel then toured as the support act with Beyonce on the Beyonce "I am..." World Tour.
Jesse recently has been choreographing and performing for Stan Walker touring and performing across New Zealand and Australia.
Jesse performed on the West End with the 2010 cast of Tap Dogs and and at Jupiter's Casino with the 2012 show.
Jordan Pollard - Creative Director & Cast Member
Since he was half as tall, Jordan has been involved in numerous facets of the entertainment world.
Jordan graduated from ED5 International in 2007 and most recently he could be seen as the "Preacher" in Violet and in the Australian and Japanese tour of Singin' in the Rain (understudying the roles of "Don", "Cosmo", "Roscoe" and "Dialect Coach").
Jordan made his musical theatre debut in 2008, performing in Guys and Dolls and went on to tour in 2010/11 with West Side Story playing "Big Deal" (understudying the roles of "Action" and "Riff"). He was a part of the Australian Tour of A Chorus Line performing as "Don" (understudying "Zach") and was with the Australian Company of The Addams Family.
Shows with The Production Company include Chess, Pirates of Penzance and Singin in the Rain.
Jordan was a featured cast member of Wayne Scott Kermond's Candy Man show, he toured with Melinda Schneider in Doris – So Much More Then The Girl Next Door and was in Opera Australia's Anything Goes (understudying "Moonface Martin").
He also performed as "Princeton/Rod" in Avenue Q for the Melbourne International Comedy Festival where he was nominated for a Green Room Award for "Male in a Leading Role".
Jordan is one of the Creative Directors of The Tap Pack, which has toured both Australia and Internationally.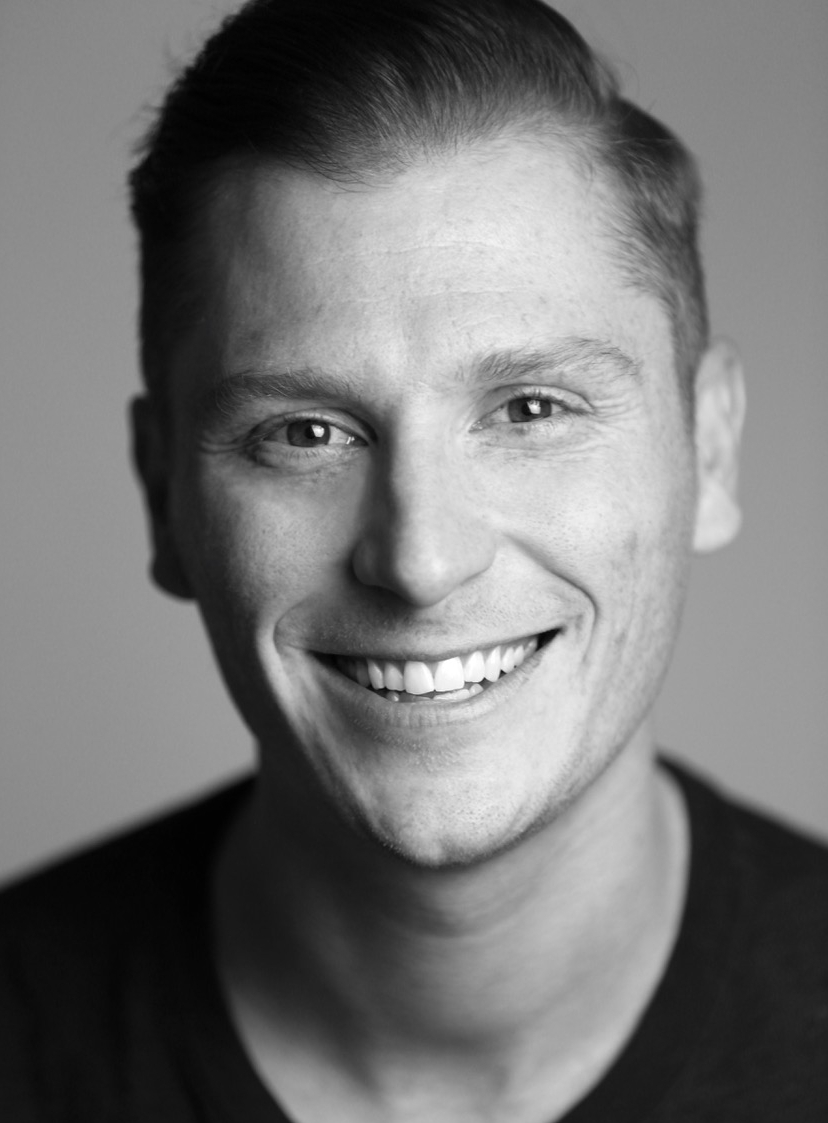 Thomas J Egan - Creative Director & Cast Member
Thomas worked as a commercial dancer in Sydney with Kylie Minogue, Delta Goodrem, Timomatic, Jessica Mauboy, X-Factor, Australia's Got Talent, So You Think You Can Dance and Channel V. Thomas appeared in Baz Luhrmann's film The Great Gatsby and that year he landed his first tour with Tap Dogs. Tap Dogs took him all over Australia, France, Hong Kong, Singapore and the UAE. It also brought him to perform in front of his largest audience of 500 million TV viewers for the spring gala in China. He also performed in the Production Company's season of Singin' In The Rain and Fame The Musical choreographed by Kelley Abbey.
Thomas Trained with his mother Sharon Lawrence and Barbara Lynch while spending his high school years in an Arts School (VCASS). He grew up in the theatres of Melbourne working at 10 years old as young "Peter Allen" in The Boy From Oz, Singin' In The Rain, Oliver and Gypsy. Thomas sought further training from Robert Sturrock and trained in Los Angeles for Hip Hop and Tap.
The Forge Tap Project was created by Thomas in 2016. The Forge is a Tap Dance initiative that creates tap projects including, but not limited to Masterclasses, Choreography and Dance Films. Current projects include the Tap team of 20 kids from Sydney and touring Open Workshops. The Forge is an Australian project and advocates for Australian Tap talent. Street Feet is another of Thomas' creations. Other creations could be seen at; Slide Night Club, Wendy Brown Productions, SMA, Short n' Sweet and the Great Australasian Beer Festival. You can find him on the internet@cruiseliketom for Instagram and @ThomasJEgan on YouTube.
Nigel Turner-Carroll - Director & Co-Creator
Award winning director and actor Nigel Turner-Carroll's credits include The Tap Pack which has most recently featured on The West End after touring Berlin, Beijing 2017 and Edinburgh Fringe festival 2016, winning The "Spirit of the Fringe" Award.
Recently moving into the position of Resident Director on Grease the Arena Spectacular, Movement/Assistant Director for Wayne Harrison on Melba the Musical and choreographer for the staged version of David Walliams' book Billionaire Boy which also played at the Sydney Opera House.
Nigel has also Directed production shows, among them are Damn Good Divas Australian Tour, which won a Mo Award for Best Production Show and nominated for Best Tribute Show at the ACE Awards. Eireborne - the rebirth of Irish dance. As well as the all female drum sensation DrummerQueens and The Box for Junkyard Beats.
He has Directed and Co-Written multiple cabarets including Olympic gold medallist Matthew Mitcham's cabaret, Twists and Turns which received accolades in it's first season in the Spiegel Tent at Perth Fringe World 2014. Winner-Best Cabaret and nominated Critics Choice Award, as well as his second show Under the Covers premiering earlier this year. Back to Bacharach, Starring Casey Donovan, Liza Meets Bassey and The Real Thing both for Monique Montez.
Also staging pre-show and half time entertainment segments at the NRL Grand Final 2014 and World Cup Cricket pre game 2015.
Kym Halpin has had an interesting and varied career in theatre over the past 30 years. Her true passion and focus is in producing and directing, but over the years she has progressed through the ranks as Performer, ASM, Stage Manager, Company Manager, Tour Manager, Production Manager, Technical Director, Director, Writer and Executive Producer. Kym has created, directed and travelled shows extensively to Dubai, Abu Dhabi, Qatar, Saudi Arabia, Kuwait, Bahrain, Jordan, Lebanon, Hong Kong, Manila, Jakarta, Bangkok, Singapore, Delhi, Buenos Aries, Orlando, New York, Chicago, Bergen Norway, Shanghai, Beijing, Berlin and London as well as all around Australia.
Some of the shows Kym has Produced and Directed include, Barney's Greatest Hits Asian tour 2015 - 2017,Barney's Birthday Bash Asian Tour 2013 -2104, Todd McKenney Sings Peter Allen 2013 - 2015, City of Friends Norway 2012, Ben 10 Middle East and Asian Tours 2009 – 2011, The Little Big Club Middle East and Asian Tours 2009 – 2012, Let's Imagine Hong Kong 2008, The Opening of the Venetian Macau Resort-Hotel, Macau 2008, Barney's Big Funtime Delhi 2007, Menopause the Musical Sydney 2006, Samsung Global Roadshow Shanghai 2005, Todd McKenney Live Sydney 2004, Opening of Knowledge Village Dubai 2003, Batman and Robin Bangkok 2002, Pokemon Live The Musical Dubai 2001, Closing Ceremony of the Goodwill Games Brisbane 2001, and The King of Thailands 72nd Birthday Celebrations in Bangkok 2000.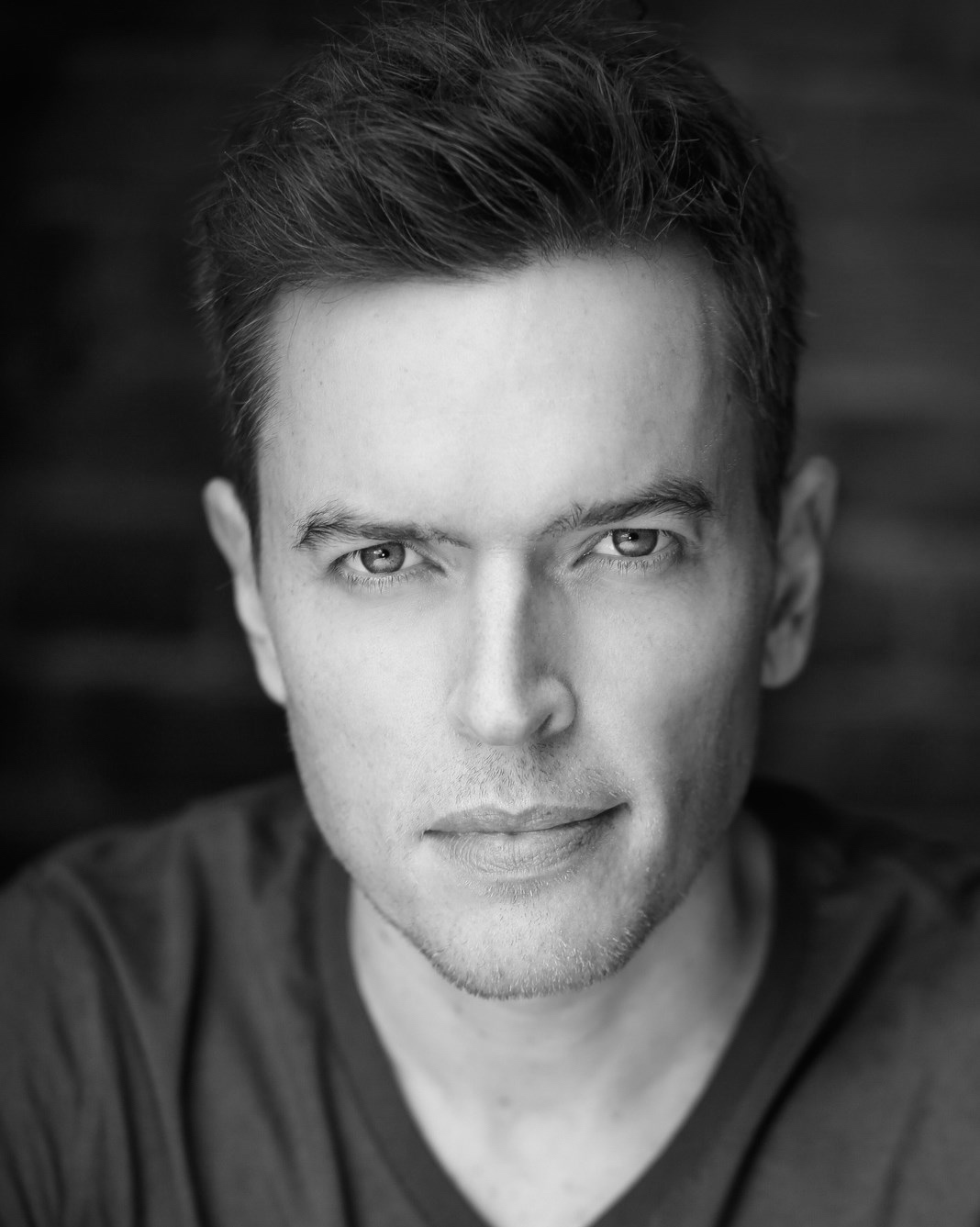 Sean began training at the age of four under the direction of Peta Norton.
West End includes: "Bob Crewe" Jersey Boys, U/S "Warner/Emmett" Legally Blonde, "Kenicke" U/S "Danny" Grease and "Tony Manero" in Saturday Night Fever (Apollo Victoria Theatre/National and Asian Tours).
Theatre includes : Dein Perry's Tap Dogs and Steel City (Australian Tour / Radio City Music Hall); Show Boat; Happy Days - The Arena Mega Musical; "Rolf" in The Sound of Music; Mamma Mia!, "Buck" in Hot Shoe Shuffle and Leader of the Pack - The Ellie Greenwich Musical, Saturday Night Fever, A Chorus Line (Tel Aviv), White Christmas.
Sean has also toured Australia with Sophie Monk and Danni Minogue and performed with Drew Anthony and Leonie Page in The Fabulous Rhythm Boys. He has just recently finished performing West Side Story as "Riff" for the Production Company in Melbourne.
Rohan has recently finished performing as "Don Lockwood" in the Australian Tour of Singin' In The Rain. Previous to that he was "Ken Railings" in Baz Lurhman's Strictly Ballroom the Musical. He was also in A Funny Thing Happened On The Way To The Forum as one of the chameleon Protean actors. For the Production Company, Rohan was "Don Lockwood" in Singin' In The Rain and "Carmen Ghia" in The Producers. Prior to that he had played the lead role of "Zach" in A Chorus Line in Singapore.
Other roles include "Gregory Gardner" in the Australian tour of A Chorus Line, "The Purser" in Anything Goes, "Riff" in West Side Story (Green Room Award nomination for Best Supporting Actor), "George" in Melbourne Theatre Company's The Drowsy Chaperone (Green Room Award nomination for Best Supporting Actor), "Fred Casely" in Chicago, "Rum Tum Tugger" in Cats, "King Herod" in Jesus Christ Superstar, "Clarrie" in Sydney Dance Company's Tivoli and "Wing" in Hot Shoe Shuffle.
Other musical theatre credits include the world premiere of The Boy From Oz, Grease, Dirty Dancing, Kiss Me, Kate (Green Room Award Nomination), Thoroughly Modern Millie, Follies and Mame.
He was the Co-Narrator of Doris- So Much More Than The Girl Next Door and appeared at The Famous SpiegelTent as "Ro-hung" in Josie Lane In the Bathhouse.
Rohan's film credits include Happy Feet and a recently workshopped new Australian film, The Boy Castaways playing the role of "John". He will soon be seen in ABC TV's Dance Academy Season 3 as "Hugo Greyson".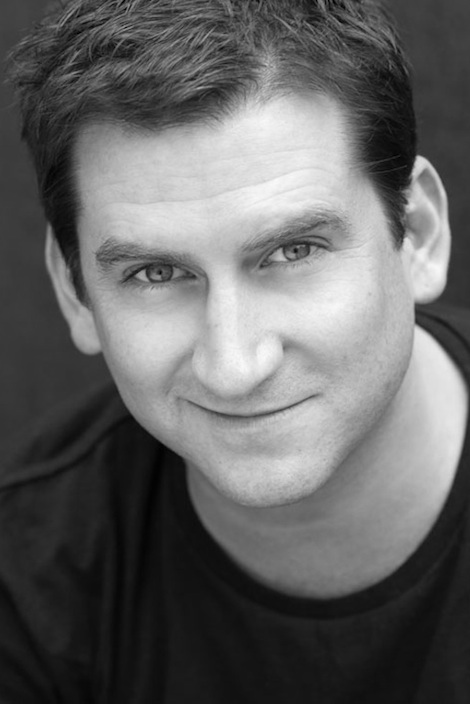 Christopher Horsey - Cast
Christopher Horsey is a performer and creative based in Australia. His career covers commercial and independent theatre, film and television on both sides of the camera and teaching and lecturing. He is best known for his participation at the founding level of both international theatrical successes Hot Shoe Shuffle and Tap Dogs, in which he performed nationally, New Zealand, Japan and London's West End with the former and 15 cities in Nth America, including 6 months on Broadway with the latter. He was original cast of 42nd St, Chicago and Singin In The Rain and played the role of "Big Deal" in West Side Story. For The Production Co, he has played "Andy Lee" in 42nd St, "Lank Hawkins" in Crazy for You and "Benny Southstreet" in Guys & Dolls.
Chris has choreographed musicals including High Society and Sugar (Some Like It Hot) for TPC, Kiss Me, Kate (Opera Qld), Ruthless (Theatre Division), The Detective's Handbook (Hayes Theatre Co) and recreated choreography for West Side Story (Qld Conservatorium). He provides movement for major concert events Witches and Praying For Time, both for Sydney Symphony Orchestra and created/choreographed/performed with Adam Garcia during his tenure as judge on Got To Dance (SKY1/UK). Chris is nominated for an Australian Dance Award for his Direction/Choreography on Swing On This.
Not since Tap Dogs has there been a significant Australian Tap Show until The Tap Pack and Chris is proud to have performed with them during their Adelaide Cabaret Festival debut and Hayes Theatre season.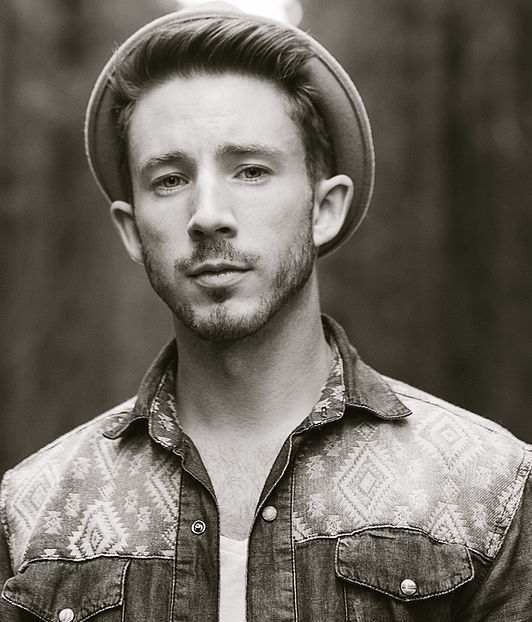 Ben studied performing arts from a young age at several schools including the Victorian College of The Arts and Dance World Studios in Melbourne, where he completed his Certificate III in Classical Ballet and Diploma in Performing Arts.
Shortly after graduating Ben took off to Japan, where he spent the next year performing in shows at Tokyo Disney Land. After returning home to Melbourne, Ben landed his first musical, Monty Python's Spamalot. He has performed in several shows with The Production Company including Follies, Damn Yankess, Mame, The Boyfriend, Sugar, The Boy From Oz, Crazy For You. In 2010 he joined the cast of Wicked and toured Australia and Asia. In 2013 Ben flew to New York and performed in the 'Broadway Backs Boston' benefit concert and 'Voices for Change'.
Upon returning home he joined The Tap Pack for the first time in their season at Chapel Off Chapel, which was nominated for two Greenroom awards. In 2014 he was cast as "Emcee" in Once where he got to showcase his skills as a musician. Ben has just finished performing with the Australian and Japanese seasons of Singin in the Rain.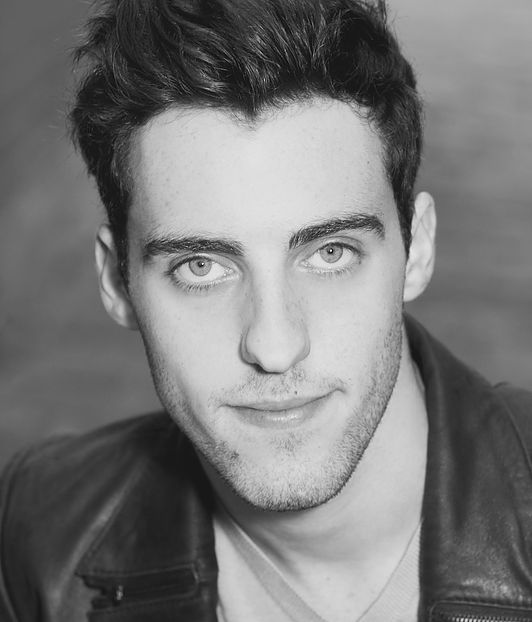 Originally from the Gold Coast QLD, Max followed his older sister Roxie into dance class at the age of 3 where he studied under the direction of Peta McKenney before moving to NSW to complete his Diploma in Performing Arts.
At 9 years old he made his Music Theatre Debut as a "Munchkin" in Gordon Frost Organisation's The Wizard of Oz. Since then Max has performed at the Helpmann Awards, Australia's Got Talent, The Dally M Awards as well as numerous corporate performances and international live stage shows throughout Asia and the Middle East.
In 2013 Max made his adult music theatre debut as "Tap" in David Atkins Enterprises Hot Shoe Shuffle. Other professional theatre credits include Funny Girl and West Side Story for The Production Company.
Sam trained at the Conroy Dance Centre in Brisbane, Australia. His career began as a child performing in Les Misèrables, Singin' In the Rain and The Wizard of Oz. Sam continued his career as an adult with credits including CATS, Wicked, Tap Dogs, South Pacific, King Kong Live on Stage, Dirty Dancing and Singin' in the Rain. Sam has also worked extensively in the commercial dance industry including the Closing Ceremony of The 2014 Commonwealth Games Glasgow. Television appearances include Sunrise, The ARIA's, 3 seasons of The X Factor and various TV commercials.
Recently Sam could be seen in Brigadoon and Hello Dolly for The Production Company.
Having trained from an early age at Rodwell's Studio of Dance and the Brent Street School of Performing Arts, Glenn began his professional career at 16 in Jolson with Rob Guest and was a cast member & Assistant Dance Captain on both the Australian and Japanese tours of We Will Rock You.
Glenn has since appeared for The Production Company in Sweet Charity, Little Me and Showboat playing "Frank Schultz" with The Herald Sun praising he "shines as the goofy, singing-dancing vaudevillian, Frank Schultz…" and Simon Parris celebrated Glenn as "an endearing and affecting leading man". Recently he performed the role of "Cornelius Hackl" in Hello Dolly, and as an Apostle in Jesus Christ Superstar, for The Production Company's 2017 season.
He has appeared in Pippin, a Korean tour of Eurobeat – Almost Eurovision, Monty Python's Spamalot (Dance Captain & u'study – Prince Herbert/Bedevere) and MAMMA MIA! – The 10th Anniversary Australian Tour (u'study – Pepper/Eddie).
Glenn was a member of the world premiere of Dr Zhivago (Dance Captain and understudy "Liberius"). Glenn then took on the role of Associate Choreographer for the South Korean production of Dr Zhivago.
In 2012, Glenn was proud to be announced as the recipient of the ANZ Trustees – Rob Guest Endowment Award, marking him as a highly regarded up and coming performer within the Australian musical theatre industry.
He appeared in the Helpmann Award for Best Musical - Legally Blonde The Musical as "Aaron Shultz" (understudied - Emmett Forrest). He also was a featured cast member in the critically acclaimed musical Dirty Rotten Scoundrels.
Glenn appeared in Squabbalogic's Man of La Mancha as "Padre Perez" and in the Royal Shakespeare Company's Australian production of MATILDA - The Musical as the "Escapologist/Magnus".
Jan is currently performing at the State Theatre in Melbourne with the musical Dream Lover - The Bobby Darin Musical.
Jan's recent credits include the "Dialect Coach" in Singin' In The Rain where he danced the iconic Moses Supposes tap routine, and the role of "Bert" in Mary Poppins for The Court Theatre in Christchurch. Previously, he understudied and performed the role of "Lord Evelyn Oakleigh" in Anything Goes. He has featured in productions across Australia, Japan and the USA including The Producers, Sweet Charity, Chitty Chitty Bang Bang, Promises Promises, The Boy From Oz, Music Man, The Mikado and Pirates Of Penzance, to name a few.
Jan is an acting graduate of the American Academy of Dramatic Arts where he became a member of the exclusive American Academy Company, performing such roles as "Dan" in Emlyn Williams' thriller Night Must Fall, "Clive/Edward" in Caryl Churchill's Cloud Nine, and "Dr Rance" in What The Butler Saw. Jan holds a BA in Communications (screen studies, creative writing) and is a keen creator of original content across multiple platforms and creative disciplines. Jan is a proud member of the MEAA since 2002.
Originally from Ipswich, Queensland, Sean relocated to Sydney to further his studies at the Australian Institute of Music, graduating with a Bachelor of Music.
Since then, he has been fortunate enough to perform on international stages around the world. Most recently Sean appeared in Michael Cassel's Beautiful: The Carole King Musical touring Australia as a "Swing" and Dance Captain. Other credits include Universal Studios Singapore and Japan and lead production vocalist for Norwegian Cruise Lines.
Sean is soon to be joining the touring company of Aladdin the Musical.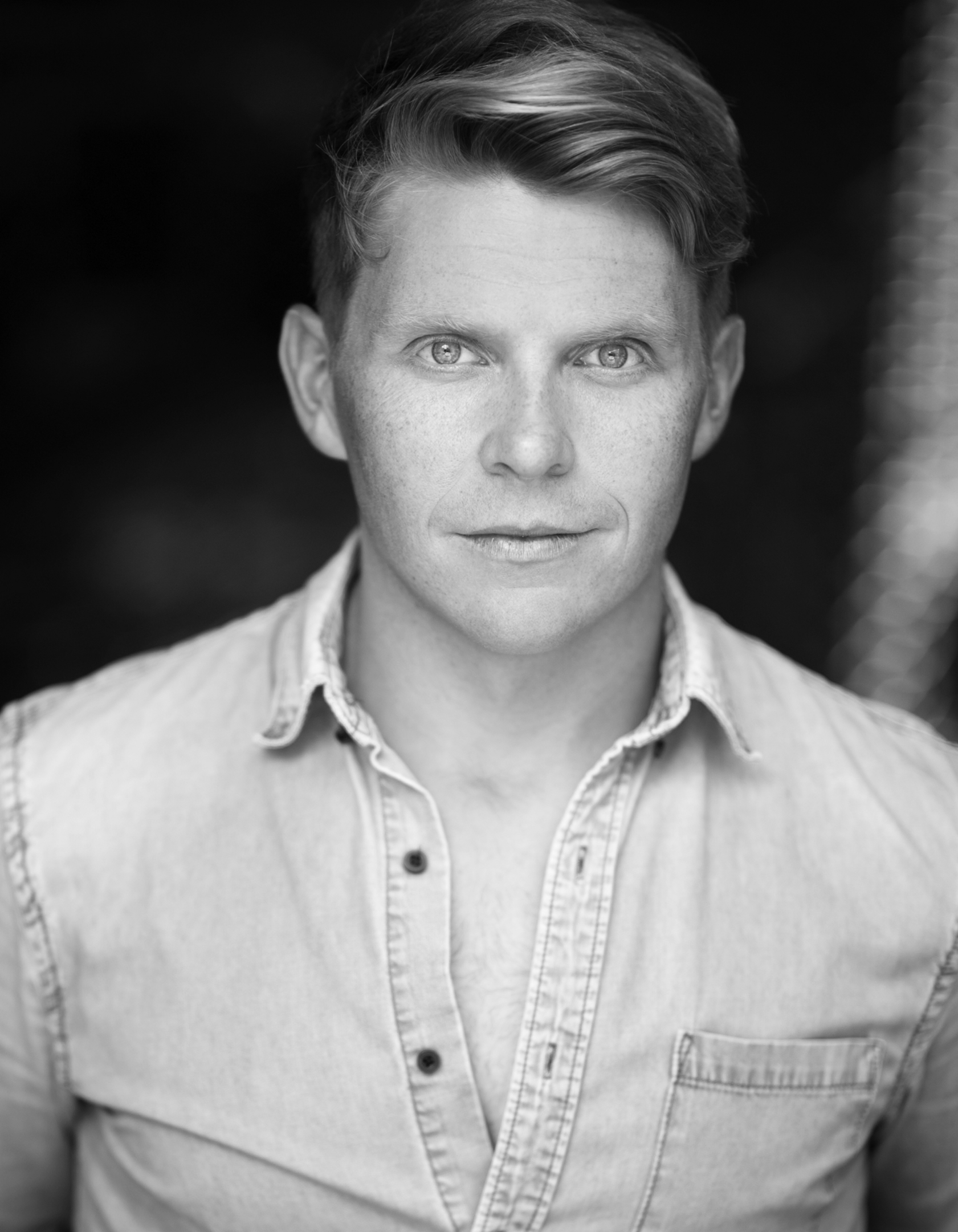 Mark Hill is a Graduate of NIDA acting BFA. Acting from a young age, Mark secured lead roles in childeren's television series the Wayne Manifesto (ABC) and Cybergirl (Channel 10).
Mark was one of Bindi Irwin's Crocmen appearing on stage and screen in Australia and USA. Highlights include, The Today Show (USA) and the Macy's Thanksgiving Day Parade in New York City.
Mark also performed live on stage with Michael Jackson in his widely acclaimed History world tour.
Marks Stage Credits include; Muriel's Wedding "BJORN" (STC), Hot Tub - Reading "Macka" (STC & La Boite), This is our Youth "Dennis" (Underground Broadway), Mary Poppins "Bert U/S" (Disney, Cameron Macintosh), A Chorus Line "Don" (TML), South Pacific "Billis U/S" (Opera Australia & GFO).
Tom has his certificate VI in Performing Arts, training at Theatre & Dance in Brisbane, Australia and under the tutelage of Jacqui Devereux and Michael Smith.
Tom's credits as a featured singer include the National Anthem at ANZ stadium, Shine and Dine, Crystal Boudoir, the Emerald and Ivy Ball for the Cancer Council and Universal Studios Singapore as one of the "Daddyo's".
Tom's TV credits include performing on The Voice, the AACTA Awards, Saturday Night Crack Up and The Glasgow Handover Ceremony.
For the last 5 years, Tom has been a featured vocalist for Boys in the Band for SMA Productions which has toured both nationally and internationally.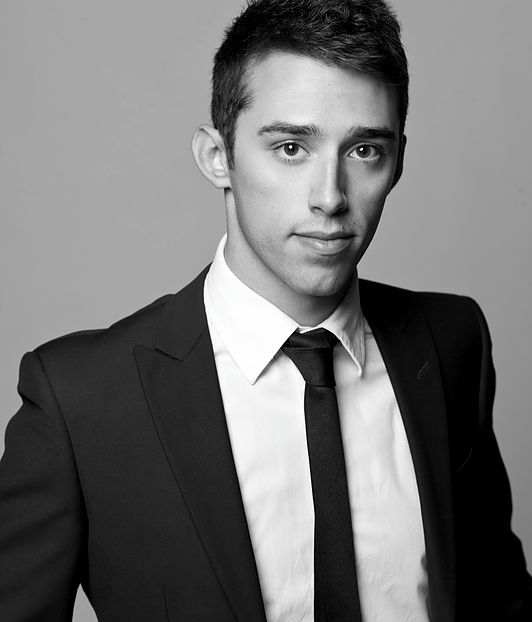 Dion has just finished in Aladdin the Musical and is currently in the new tour of Mamma Mia.
His stage credits include the roles of "Gavroche" in Les Miserable, "Sammy" in Jolson and "Captain" in Oliver. He toured with the Australian production of Altar Boyz,where he performed the role of "Mark" and was part of the award winning Australian production of Mary Poppins.
Dion starred as "Frankie Valli" in the Australian/New Zealand production of Jersey Boys and recently, he could be seen in Baz Luhrman's Strictly Ballroom.
Dion has also featured in numerous television commercials and series including his role as "Bud" in the AFI Award winning film Soft Fruit. He has also had the chance to work with many of Australia's finest choreographers including Kelley Abbey, Matt Lee, Leah Howard, Cameron Mitchell, William A Forsythe and Katie Kermond.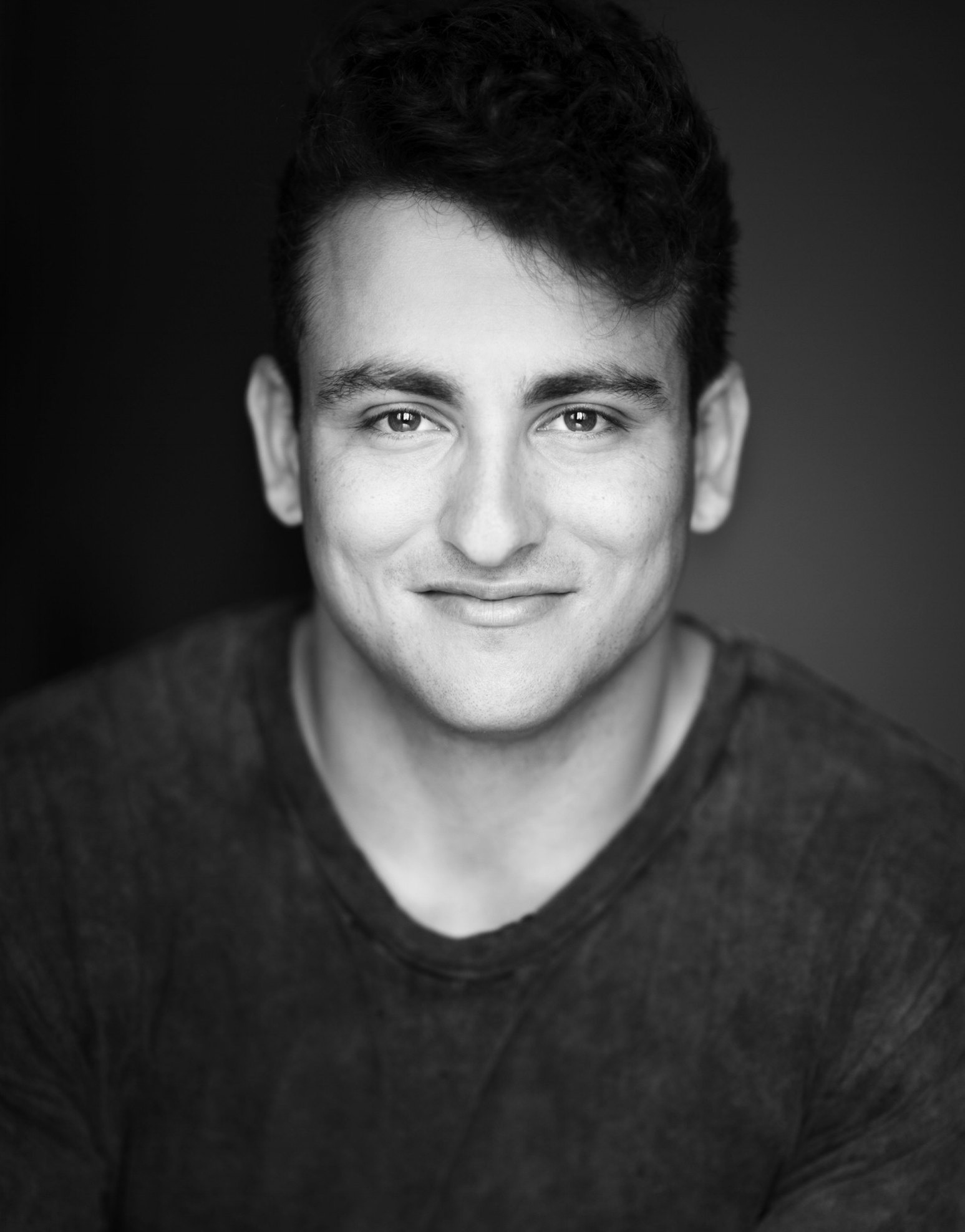 Hailing from Sydney, Daniel's musical theatre career began with High School Musical (Disney Theatricals). Most recently he appeared as 'Michael Wormwood' in Matilda The Musical (RSC; Louise Withers). Other credits include 'Sonny' in Grease (GFO), 'Cash' in The Tap Pack (The Tap Pack Pty Ltd) and 'Paul' in Kiss Me Kate (Hebei Salang Productions). He also assisted choreographer, Kelly Devine, on the world premiere of Doctor Zhivago (GFO).
Television appearances include Puberty Blues, A Place To Call Home, Comedy Inc., as well as Bollywood feature films Orange and Mr. Perfect. He was also a Top 24 finalist on the last series of Australian Idol.
Jack has been an influential member of the Australian tap community for over 10 years. His work with young Australian dancers has brought his choreography across Europe, Asia and South Africa for competitions and further training. His work with tap groups such as The Tap Pack, Three Feet of Beat and One Big Blur has seen him performing to audiences around the world as well as an establishing corporate presence with companies such as Mercedes, Timberland and Olympus.

Recently his passion for tap dance has extended into The Forge Tap Project, an initiative promoting youth tap dance involving 20+ members of the Melbourne community and furthermore performances such as Alpha - a Forge Tap Company event.
Jack was trained theatrically by his mother Sharon Lawrence and revered Melbourne based teacher Barbara Lynch but also studied a Masters in Exercise Rehabilitation to facilitate his knowledge of the body as well as the development of dancers and movement patterns.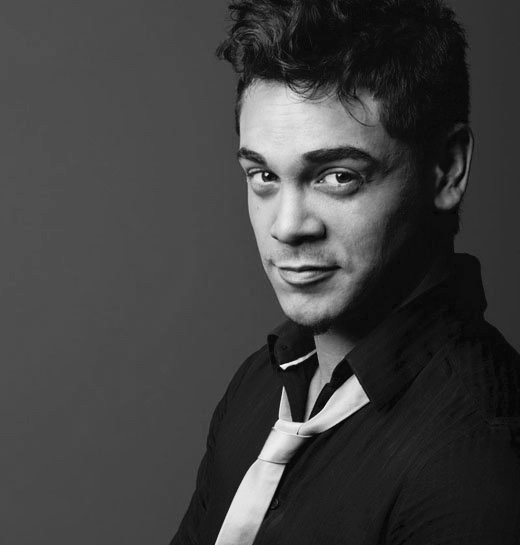 Kuki is a creative artist who specialises in creating live music experiences as an accomplished vocalist, dancer and musician playing over 6 instruments.
Kuki's most recent musical theatre credits include Little Shop of Horrors and Sweet Charity. Both productions were a part of the Hayes Theatre in Sydney where he combined his love of music theatre and his love of music by being both an onstage actor and pitt musician simultaneously.
Other stage credits include The Tap Pack, Songs For a New World, Mamma Mia, SHOUT!, the 2006/2007 Japan tour of We Will Rock You, and the Australian tour of the Boy From Oz starring Hugh Jackman, Fiddler on the Roof, Grease - The Arena Spectacular, The Man From Snowy River, The King and I, and South Pacific.
He has also been involved in many TV productions including talent show X Factor, Mornings with Kerrie Anne and Sunrise.
His musicianship and theatre background combined have afforded him the opportunity to work with Warner Music and Sony artists including Taylor Swift, Aston Merrygold, Nathaniel, Stan Walker and Timomatic.
Cameron originally found a love for anything theatre back in his hometown of Canberra, before making the leap across to border to graduate with a Diploma of Performing Arts at Ed5 International in 2013. Since graduating, he has worked internationally on Princess Cruises, Universal Studios Singapore and most recently touring Australia and New Zealand as a dancer with Michael Jackson The Legacy Tour. In Australia he has worked alongside artists such as Marcia Hines, Jon English, Courtney Act, Amanda Muggleton and Delta Goodrem. As well as working for mentors such as Amy Campbell, William A Forsythe, Luke Joslin, Cameron Mitchell, Neil Gooding and Jason Winters.
In television and film he has worked on programs such as A Place to Call Home (Seven Network), House of Bond (Nine Network) and Pacific Rim Two (Legendary Pictures).
The world of Musical Theatre has seen him jump from many roles on stage to behind the curtain. Performing with Packemin Productions in shows such as Hairspray, Annie, Wicked and Jesus Christ Superstar. Whilst working alongside the production team as Assistant Choreographer with Wicked, Cats and Miss Saigon. He made his professional musical theatre debut in Into The Woods The Musical with Bloom Creative Productions both as a performer and choreographer for the show. He is thrilled to be putting on his tap shoes again with The Tap Pack and can't wait to croon his way around Australia and beyond.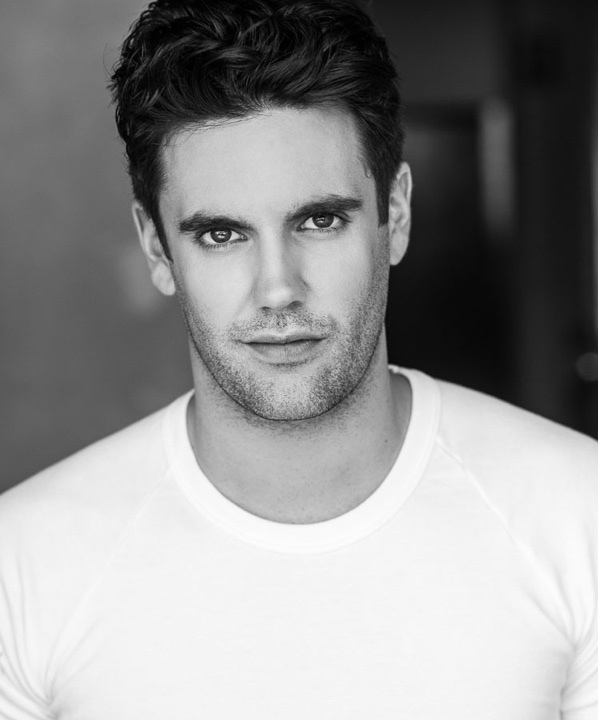 Originally from Hobart, Jared started performing at an early age. Turning 16 he moved to Melbourne to further his training completing the full time course at Dance World Studios.
Jared's recent professional theatre credits include Assistant Choreographer to Michael Ralph on The Boy From Oz and ensemble in Oklahoma and Jesus Christ Superstar (The Production Company); Opera Australia's Carmen choreographed by Kelley Abbey; Jack Stone in Reefer Madness (Chapel Off Chapel); Bobby Pepper in Curtains and John in Funny Girl (The Production Company); the most recent Australian tour of Fiddler on the Roof (TML Enterprises); Action in Gale Edwards' West Side Story (The Production Company); Grease (GFO) understudying Kenickie and Sonny for the Australian/Asian tour; Carmen and Madama Butterfly (Opera Australia); Anyone Can Whistle, Flinders St – The Musical and Hello Dolly – A Jerry Herman Triptych (Magnormos) which he co-choreographed.
Commercially Jared has performed with a huge array of Australian and international artists including Guy Sebastian, Ricki-Lee, Anthony Callea, Jessica Mauboy, Tim Campbell, Todd McKenney and Brian McFadden. TV credits include Dancing With The Stars (Ch 7), The AFL Footy Show (Ch 9), Australia's Got Talent (Ch 7), The Nickelodeon Kids Choice Awards (Nickelodeon Channel), Melbourne International Comedy Festival Gala (Network Ten), TV Turns 50 (Ch 7) and Miss Fisher's Murder Mysteries (ABC) along with numerous music videos, television commercials and corporate events. Jared also starred in the short film Diversity which was released in 2017. He is thrilled to be performing with The Tap Pack.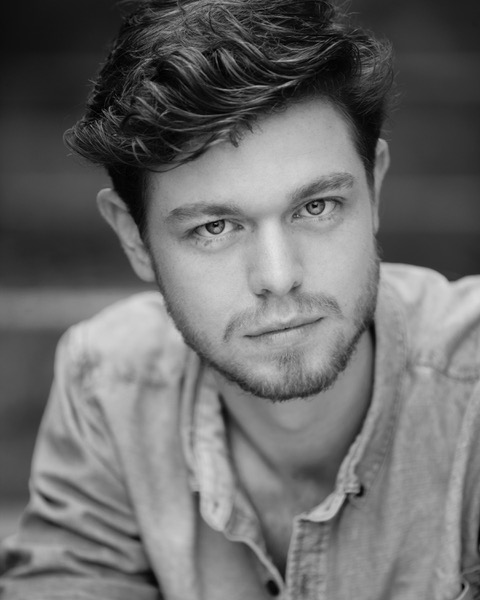 Jake Tyler is a recent graduate of the Australian Institute of Music, graduating with a Bachelor of Music, majoring in Musical Theatre. Whilst at AIM, Jake played leading man 'Darryl Van Horn' in The Witches of Eastwick the Musical and 'Officer Barrel' in Urinetown the Musical.
Since graduating, Jake signed with Grayboy the Agency and has been a part of Squabbalogic's productions of Kiss Me Kate! & The Best Little Whorehouse in Texas and has performed alongside American Composer John Bucchino. Whilst also working on TV series A Place to Call Home and starring in TVC's such as Mamma Mia and Hungry Jacks. One of Jakes highlights was being invited to perform with international star Adele in her Australian tour 2017.
In 2018 Jake finished touring NSW with Echelon Productions as 'George' in Treasure Hunt, then moving on to join the Australian Shakespeare Company in the Jungle Book – The Next Chapter as 'Baloo the Bear'.
Jake is thrilled to start 2019 with a bang joining international group The Tap Pack.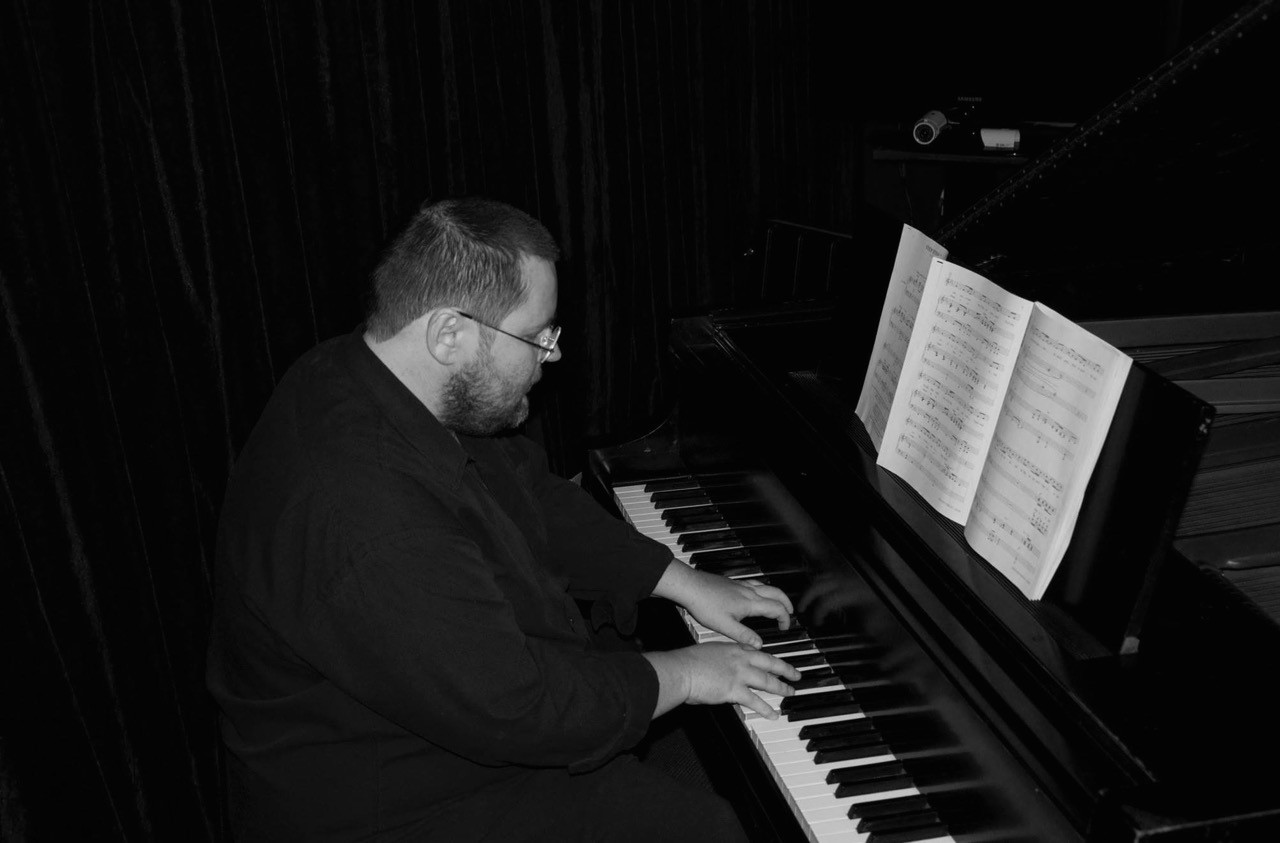 Stefan Nowak - Musical Director
Stefan Nowak has been involved in music for most of his life, born with perfect pitch, he started playing piano at age 4.
With 12 years of classical training, whilst studying classical piano he was always interested in jazz, soul, rock and other genres. He turned professional at 15 years of age after leaving school.
Stefan was musical director at Sydney theme park Australia's Wonderland from 1999 to 2004.
During his musical life he has been a pianist to artists Josh Groban, Tina Arena, Katherine Jenkins, Helen Reddy, Human Nature, Jessica Mauboy, Doug Parkinson, Melinda Schneider and Julie Anthony to name a few.
Stefan is an orchestrator, arranger and pianist for the annual event "Carols in the Domain" every December, possibly Australia's biggest event. He has been involved with music projects for LG, McDonalds, Schwarzkopf and others.
As a music arranger he has been involved in many projects ranging from opera to children's music, he has scored numerous shows for Hanna Barbera, Warner Bros, Turner Entertainment and others.
Stefan is currently musical director and arranger for The Tap Pack, a position he has held since 2016.
Stefan also operates one of Sydney's finest recording production studios boasting a fine selection of high end microphones, analogue and digital equipment, he is also a collector of fine keyboard instruments.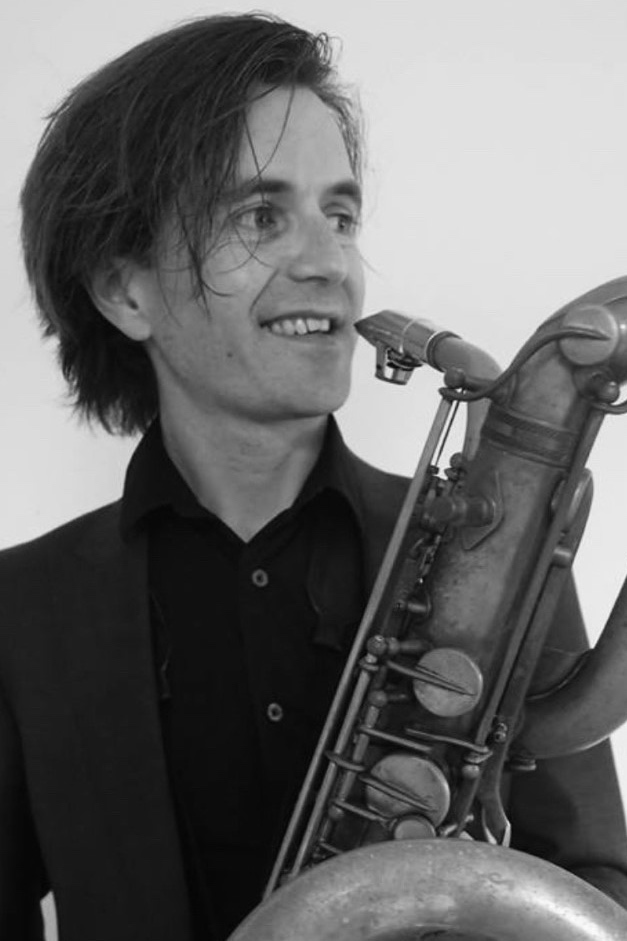 Graduating from Sydney University's Conservatorium of Music, Nick is one of Sydney's most in demand Woodwind players.
During his career Nick has performed with musical heavyweights George Benson, The Temptations, Glenn Miller Orchestra, James Morrison and The Sydney Symphony along with his own musical projects.
Nick was a finalist in Australia's most prestigious National Jazz Awards.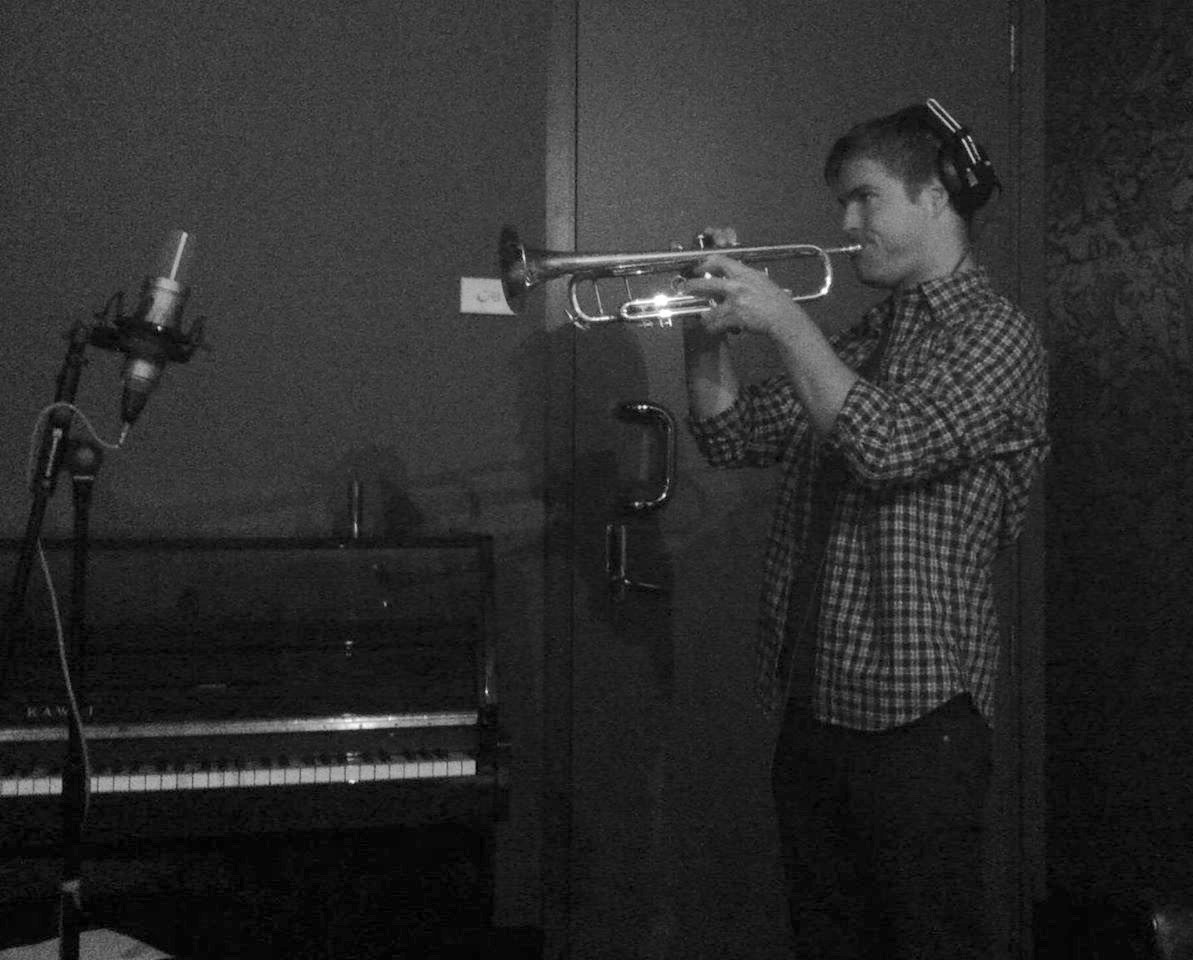 Secondary Education:
SCECGS Redlands Cremorne 1994-2000
Tertiary Education:
Sydney Conservatorium of Music Bachelor of Music(Jazz studies) 2001-2005 studying under noted brass teachers Dick Montz, Don Rader and Phil Slater
Music Instrumental and Ensemble Teaching:
SCECGS Redlands High school Cremorne 2001-2004 Neutral Bay Public school 2003-2006
St Augustines College Brookvale 2006-2009
Beauty Point Public school 2005-2007
St Paul's Catholic College Manly 2006-2008 Rozelle Public school 2008-2010
Scots College Bellevue Hill 2017-2019
Music Performance:
"Wicked" Theatre show orchestra 2009
"An Officer and a Gentlemen" Theatre show orchestra 2012
"Jersey Boys" Theatre show orchestra 2009-2010
"Addams Family" Theatre show orchestra 2013
Sydney Conservatorium of Music Jazz orchestra
Mothership Orchestra various performances around Australia.
Freelance performances with noted Australian artists Ian Moss, Guy Sebastian, Jon Stevens, Marcia Hines, James Morrison, Boy and Bear, David Campbell, Midnight Oil and international artists Robbie Williams and Michael Buble. Angus has also performed in the house band for Australian Idol and The Voice.
Pete Skelton - Band Member
Pete Skelton has been a first call studio and performing musician for the past twenty years.

His credits include Kristen Chenoweth, Annie Ross, Sheila Jordan, Randy Brecker, James Carter, Hugh Jackman, Elaine Paige, Russell Watson, Jeff 'Skunk' Baxter, James Morrison, Paul Capsis, Human Nature, Missy Higgins, David Campbell, Thelma Houston, Christine Anu, Trisha Noble, Don Burrows, Tom Burlinson, Jimmy Barnes, Jon English, Kerrie Biddell, Dale Barlow, Glenn Shorrock, Julie Anthony, Moncef Genoud, Chrissie Amphlett, Kate Cebrano, Billy Thorpe, Russell Morris, Wendy Matthews and many others.

Show credits include world premieres of Priscilla Queen of the Desert, Beats per Minute, Shout - Legend of the Wild One and Australian productions of Hair, Sweet Charity, Me and My Girl, Rocky Horror, Fame, Leader of the Pack and Footloose.